At G. McAllister funeral directors we pride ourselves on having a wide range of monuments which cater to every taste to mark the final resting place of your loved ones. Here is a selection of our popular memorials: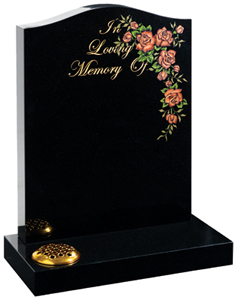 Carnaby
The ogee shape and Black polished granite is the perfect canvas for a design of flowing script and an intertwining English rose.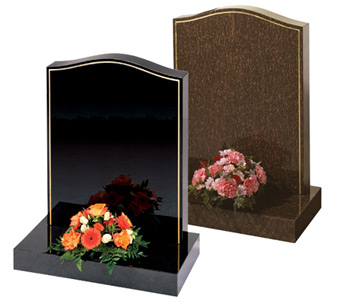 Woodmansey
Very popular gold line design shown here on a beautiful Cats Eye or Black granite.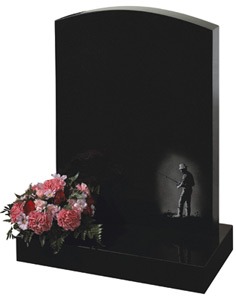 Aldbrough
A camber top, polished Black granite memorial. Any favourite pastime can be illustrated by our crafstmen.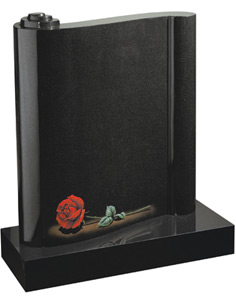 Wilberforce
An uncoventional, stylised scroll headstone in Black granite.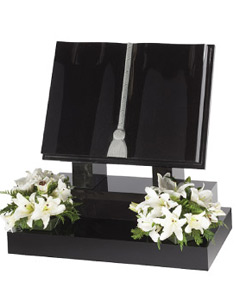 Buxton with Raiser Base
Our classic Buxton book with a raised base. Carved from Black granite.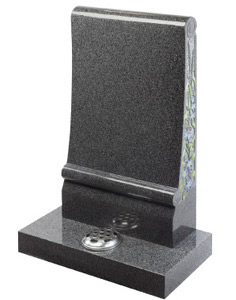 Cropton
Contemporary version of a traditional scroll memorial in polished Chinese Rustenburg granite. Forget-me-nots in a deep blasted panel adorn both sides.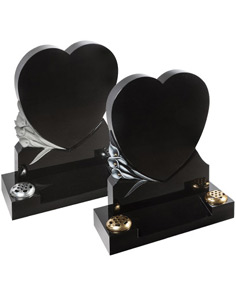 Linthorpe
Lilies are a long established symbol of mourning. The are shown here carved on a contemporary heart shaped stone with either natural, unpainted flowers or with an 'antiqued' paint effect. Shown in Black granite.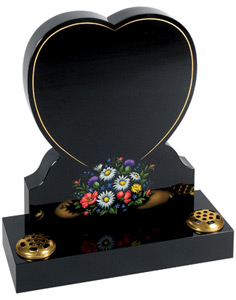 Pollington
A beautiful posy design and gilded line adds something special to the heart shaped Black granite memorial.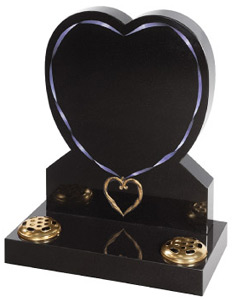 Brotherton
Intricately carved twisted heart pendant on a ribbon. Shown in Black granite.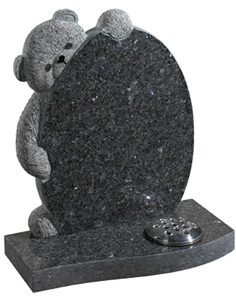 Bentley
Classic and endearing 'Bentley Bear' hand carved in Blue Pearl granite.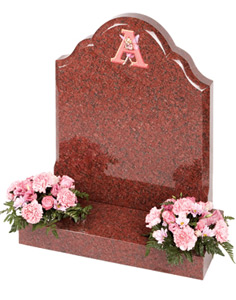 Fairy Alphabet
Fresh design concepts combining fairytale images and wording to create truly individual memorials. Pictured here in Ruby Red granite.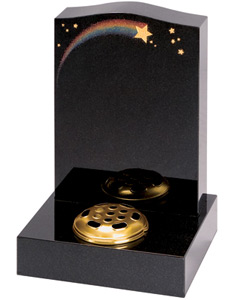 Shooting Star
A fleeting moments in ones life is symbolised by this colourful shooting star design on this Black granite ogee top memorial.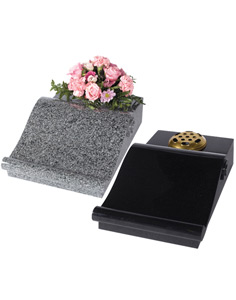 Scroll Desk Vase
Scroll Desk vase shown in Impala Grey and Black granites.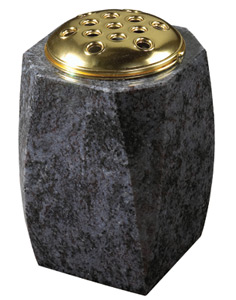 Lavender Blue Shaped Vase
Lavender Blue Shaped Vase.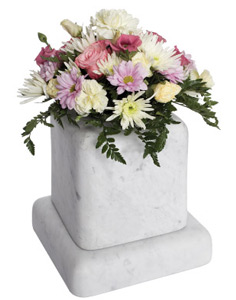 Marble Vase
The cushioned edges to this marble vase create a gentle look.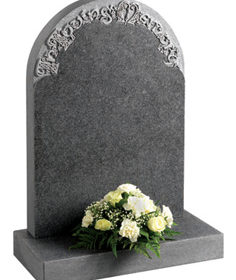 Humbleton
Norman round shape, South African Dark Grey granite. Decorative Celtic lettering in a part honed 'churchyard' finish.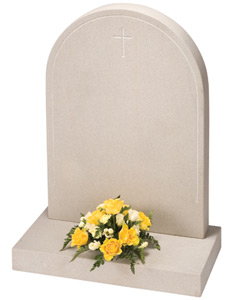 Allerston
A traditional shape in Yorkshire stone with classic cross design. UK sourced material.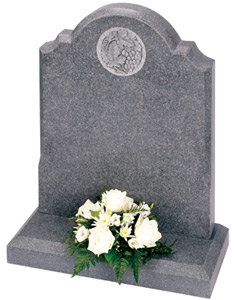 Amplethorpe
This all honed Dark Grey granite memorial is enhanced by a stylish chamfer and carving.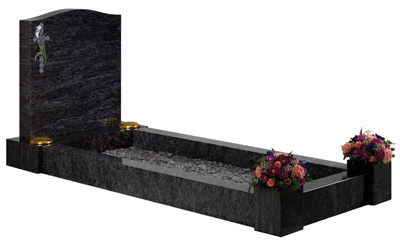 Farndale
In Lavender Blue granite headstone and base option. the corner posts on this set have been bored to accept flower containers.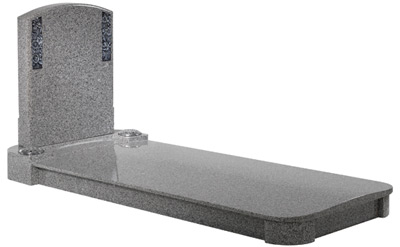 Sandholm
Fully covered kerb memorial with contemporary features shown in Oriental Light Grey granite. The contours of the cover slab are replicated on the base recess.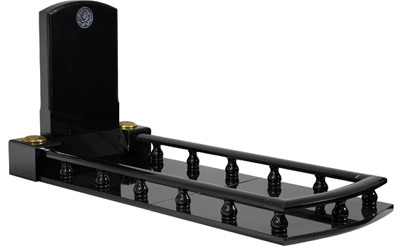 Cayton
Elegantly designed Black granite ballustrade set with a delicate flowing ornamental design.
Needing something specific?
Please contact our memorial office on 01698 356 588 for more details about the full range.